Computing
Technology is an integral part of everyday life. At Woodstock CE Primary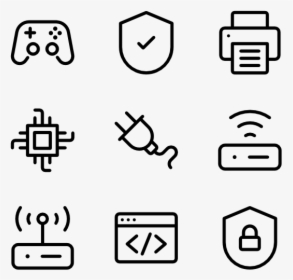 School, we prepare our children for a future in an environment which is shaped by technology. We aim to develop confident, independent learners who plan, design, create, program and evaluate information through the use of ICT. As well as the benefits of ICT we are also aware of the risks, therefore we prepare our children to stay safe online through a robust Online Safety Curriculum, as well as promoting online safety through the annual Safer Internet Day. At Woodstock Primary we acknowledge that computing and e-learning makes a significant contribution to all aspects of school life, for pupils, staff, governors, parents and the wider community, in this ever-changing technological world.
Our computing curriculum follows the National Centre for Computing Education (NCCE) Primary programme, which is funded by the DfE. We have worked closely with our local 'Teach Computing' hub to ensure our approach to the computing curriculum is dynamic and meets the needs of our learners. It is underpinned by 12 Principles of Computing Pedagogy, outlined by the NCCE:
| | | | |
| --- | --- | --- | --- |
| Lead with Concept | Work Together | Get Hands-On | Unplug, Unpack, Repack |
| Model Everything | Foster Program Comprehension | Create Projects | Add Variety |
| Challenge Misconceptions | Make Concrete | Structure Lessons | Read and Explore Code First |
We recognise that children are living within an increasingly technological world and aim to develop confidence and knowledge in this area. Computing skills are taught and practised within discrete sessions, from the Teach Computing Framework, so that they can be applied across the curriculum to enhance other subjects. Alongside the computing curriculum, Online Safety is taught and is also deeply rooted within our PSHE and RSE curriculum. As children leave primary school, we aim for children to transfer this knowledge and have the confidence to implement these skills in everyday situations.
Every class has access to a range of IT equipment including Chromebooks and iPads. We encourage staff to incorporate technology throughout the wider curriculum and use these skills to research and present writing in a variety of ways. Each class has access to an Interactive Whiteboard, and teaching is delivered using this technology. Skills are covered through a two-year rolling programme to ensure that children are taught the appropriate skills to support their development. Pupils use a range of technology to find, explore, analyse, exchange and present information responsibly, creatively and with discrimination. They learn how to employ computing to enable rapid access to ideas, information and experiences from a range of sources, people, communities and cultures. Increased capability in the use of computing promotes initiative and independent learning, with pupils being able to make informed judgements about when and where to use computing to best effect, and to consider its implications for home and work both now and in the future.
---
Assessment in Computing: Assessment is ongoing and informs future teaching building a picture of the child's attainment and progress over time. There are also 'check-in' points throughout, and at the end of each unit against the objectives being taught. This gives teachers the information that they need to build a holistic picture of each individual child and enables them to plan further support and opportunities for retrieval; direct teaching and/or adaptation in future units. Subject leaders monitor pupil outcomes to identify trends and patterns that inform future curriculum alterations and CPD opportunities.