Eco-Committee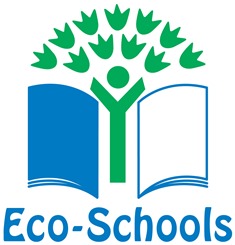 Membership
The pupil Parliament, led by Mrs Coaker, meet to discuss Eco matters and lead initiatives across the school.
What is Eco-Schools?
Eco-Schools is a scheme, which supports schools to raise pupils' awareness of environmental issues through curriculum work and specific environmental projects. Click here to visit the Eco-Schools website.
The eco-schools programme links to most if not all curriculum areas. In particular, many cross-curricular issues such as citizenship, enterprise and personal, social and health education can be tackled through involvement in Eco-Schools.
It is an accredited award scheme. Schools who achieve eco-school status receive a Green Flag to display in their school. If a school achieves four Green Flags then they can be awarded permanent eco-school status. Woodstock CE Primary School is very proud to say that in March 2021 we were awarded our fifth Green Flag Accreditation.