Science
In our rapidly evolving world science is a vital part of our curriculum intention

. Science stimulates and excites pupils' curiosity about phenomena and events in the world around them. It also satisfies their curiosity with knowledge; because science links direct practical experience with ideas, it can engage learners at many levels. The key aims of our science curriculum at Woodstock CE Primary School is to inspire our children to be aspirational, prosperous scientists who are equipped with rich scientific knowledge; passion; and can implement their understanding and experiences of the world for today and tomorrow's future.
Children are exposed to a broad and rich science curriculum that is all encompassing of the incredible world around them. The curriculum gives our children the opportunity to become confident learners through substantive and disciplinary knowledge, where practical and immersive experiences compliment the rich knowledge taught to them. Learning is brought to life in science, with distinct links made between the learning in the classroom and the world around them. The three disciplines of science: biology, chemistry and physics are taught in-line with the National Curriculum and follow a two-year rolling programme to accommodate the structure of how our classes are organised. From KS2, pupils will be made explicitly aware of which science units fall into which disciplines as they develop and create connections between different units.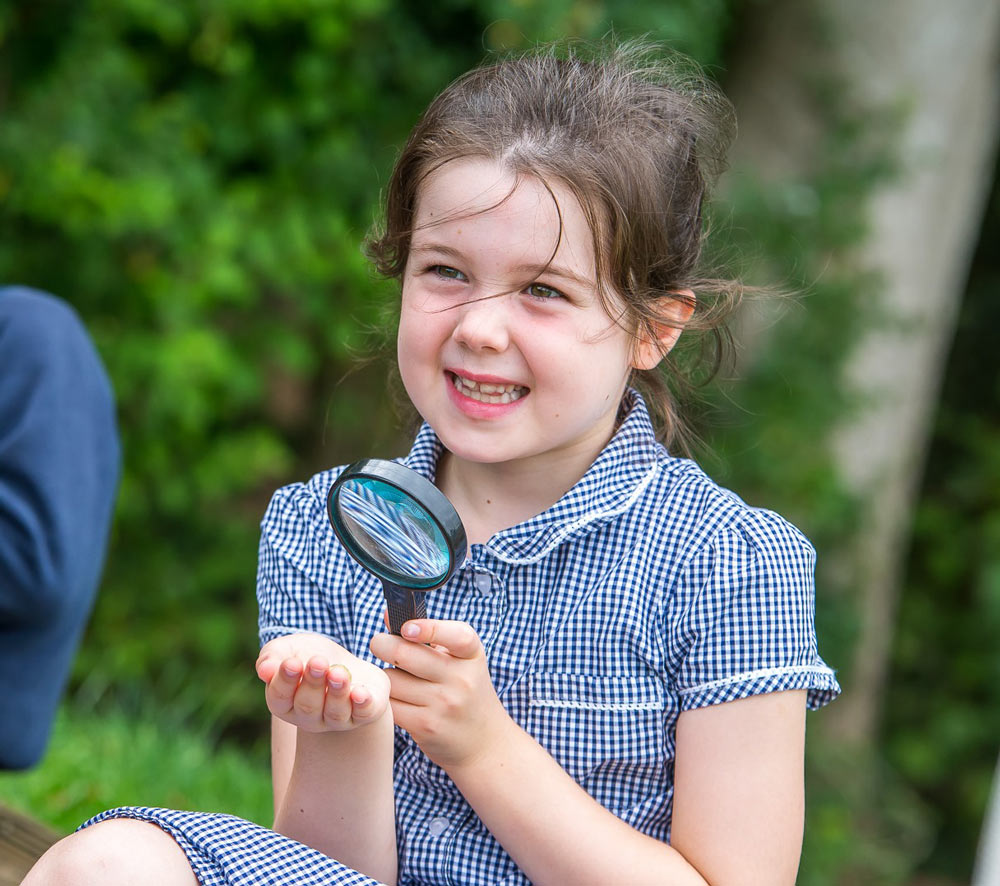 All children have access to science and the curriculum, and our teachers ensure that all pupils feel included, even with significant scaffolds and support. Science is broken down into small step, sequential learning, with clear learning objectives and progression of skills and knowledge mapped out. This ensures that connections are made between all prior learning and new learning. Reading plays a central part to the substantive knowledge of the curriculum, with aspects of reading in every science lesson. There are opportunities throughout the science theme for staff to do regular 'check-ins' using a range of retrieval strategies such as prior knowledge quizzes, prior learning lessons, retrieval quizzes and end of unit quizzes.
For each science unit taught, children focus on the study of one key scientist; these have been carefully selected, so that each pupil learns about different scientists from different disciplines throughout their scientific journey. The scientists studied reflect the diversities of the past and modern life; celebrate and promote diversity; build identity, connection and pride of scientific advances through time; and how the science world is ever evolving.
We strive to promote the love of learning science and for children to understand and be curious about the science within their everyday lives. Our science curriculum places great importance and value of working scientifically; it is imperative to a child's learning journey in science. Effective, well-planned practical lessons help children not only apply their substantive knowledge into real-life situations, but also, through our 'hands on' approach, develop the skills needed to be an effective scientist. Experimental investigations and practical activities have been carefully chosen to equip pupils with a variety of skills for their science learning – we build in specific scientific investigations each term through the Crest Award Scheme which places a huge emphasis on children developing the science knowledge and skills learnt with independence. Both substantive and disciplinary knowledge is intertwined to build diverse and complex science schemas for our pupils. Where appropriate, we seek out opportunities for children to connect and interact with their local environment – making specific links to science and the world directly around them. For example, children will use our on-site Forest School or use areas within our locality, including partnership working with Blenheim Palace.
It is our intention that by the end of each Key Stage, each child will understand a variety of scientific concepts and be able to confidently discuss them. Quality scientific discussions and written work stems from the explicit teaching and learning of key vocabulary – we know and understand the importance of children knowing and understanding the words they need to talk about specific areas they study. We aim for all children to work scientifically during lessons and work collaboratively investigating different concepts and ideas.
To ensure children make the necessary progress and are challenged appropriately, teachers plan engaging and inspiring practical activities that mean the children are working as 'scientists'; these lessons link science concepts to everyday life, so the children can understand the world around them in a scientific way. Our lessons aim to develop a child's social skills by working in teams and encourage resilience, determination, perseverance, communication, collaboration, questioning and problem-solving.
Pupils learn to question and discuss science-based issues that may affect their own lives, the direction of society and the future of the world. We embrace the world of science at Woodstock CE Primary School through our wider links to, and development of a Science, Technology, Engineering, Arts and Mathematical (STEAM) curriculum. Lead experts in the STEAM workforce regularly visit the school to lead assemblies, workshops and aspiration talks. This has had a hugely positive impact on children's understanding of possible career pathways within the science world that they could aspire to do.
Assessment in Science: Assessment is ongoing and informs future teaching building a picture of the child's attainment and progress over time. There are also 'check-in' points throughout, and at the end of each unit against the objectives being taught. This gives teachers the information that they need to build a holistic picture of each individual child and enables them to plan further support and opportunities for retrieval; direct teaching and/or adaptation in future units. The subject leader monitors pupil outcomes to identify trends and patterns that inform future curriculum alterations and CPD opportunities.
---
National Curriculum Science
A high-quality science education provides the foundations for understanding the world through the specific disciplines of biology, chemistry and physics. Science has changed our lives and is vital to the world's future prosperity, and all pupils should be taught essential aspects of the knowledge, methods, processes and uses of science. Through building up a body of key foundational knowledge and concepts, pupils should be encouraged to recognise the power of rational explanation and develop a sense of excitement and curiosity about natural phenomena. Children should be encouraged to understand how science can be used to explain what is occurring, predict how things will behave, and analyse causes.